Music trivia consists of 4 all-audio rounds, with either a written or visual handout round between Round 2 and 3.
All other games consist of 4 rounds with a written handout between Round 1 and 2 and a visual handout between Round 2 and 3. Round 2 is a Theme Round, Round 3 is the Identity Crisis. Rounds 1 and 4 consist of 20 general knowledge questions.
Sample Written Handout round:
Given the letters of a Fortune Global 500 company in alphabetical order, name the company. (mouse over for correct answers)
ACDEH HLLLO RSTUY
ACDDLMNO'S
AEGKLNOSVW
AAEEFI MNN
AAABEEHHH IKRRSTWY
BDEEGINORST
AACINNOPS
AEGHIIKLLMNOSTX
CDEIRTV
NOSY
Sample Theme Round (Theme – Z/10, mouse over for answer):
1) In what Alfred Butts-designed board game is the letter Z worth 10 points?
2) What letter of the Greek alphabet follows epsilon?
3) The number 10 has been retired by the Montreal Canadiens in honour of what player, the club's all-time leading scorer with 1,246 points (518 goals and 728 assists)?
4) Ironically enough, drummer Frank Beard is the only member of what rock band that normally does not sport a beard?
5) What's the 10th most populous Canadian province?
6) Name both chemical elements whose chemical symbol begins with the letter Z.
7) What is the gift on the 10th Day of Christmas in "The Twelve Days of Christmas"?
8) Ahura Mazda is considered the one true god of what religion?
9) Put your wallets away and tell me what man is on the obverse side of the Canadian $10 bill.
10) Identify the actress seen here.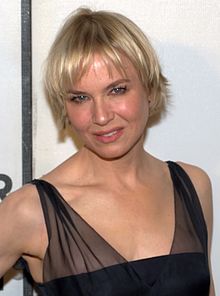 Sample Visual Handout round:
Identify these MLB players, each of whom has a beard.
Mouseover team name for answer:
Tigers
Brewers
Nationals
Orioles
Giants
Indians
Blue Jays
A's
Cardinals
Dodgers
Sample Identity Crisis question (What TV show am I?)
Clue 1: I ran for 8 seasons, between 1987 and 1995.
Clue 2: Marla Sokoloff, who later was Lucy Hatcher on The Practice, was cast as Gia, arch-enemy and later best friend of the middle child on me.
Clue 3: One main character in me changed his last name from Cochran to better reflect his Greek heritage.
Clue 4: Another main character eventually gets a job as a TV host alongside a woodchuck puppet, Mr. Woodchuck.
Clue 5: My stars included Jodie Sweetin, John Stamos, Dave Coulier, Bob Saget, and the Olsen twins.
Mouseover here for answer